Chicago Cubs, Charlie Brown 2000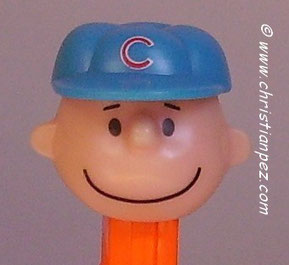 On June 14, 2000 the Chicago Cubs gave out Charlie Brown dispensers. This dispenser was the very first of the sports promos.
Chicago Cubs, Charlie Brown (6/14/2000)
Chicago Cubs - Joe Cool (6/26/2001)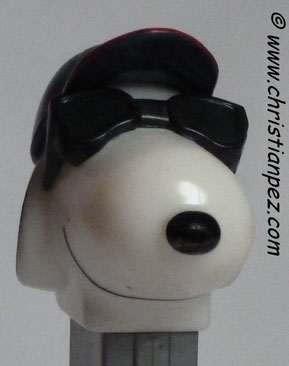 Chicago Cubs, Joe Cool (6/26/2001)
Chicago Cubs, Homer Simpson (9/15/2001)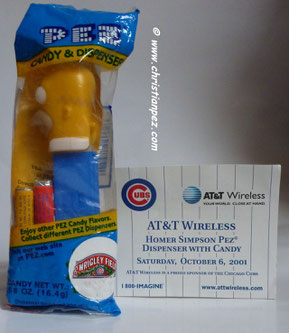 Minnesota Twins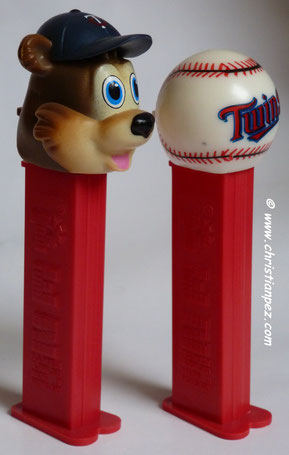 The Minnesota Twins have released two dispensers to date.

The Twins Bear Pez promo was given out at the Minnesota Twins Game on Sunday July 8, 2001. They were originally given out only to the first 5,000 children 14 and under. Soon after the event, they started popping up in grocery stores in the St.Paul, MN area. These came in bags and did not come with the commemorative card.

The second promo is the Twins baseball. Only July 14, 2002 the Twins played against the Rangers. Rainbow Foods sponsored! (first 5,000 kids 14 and under).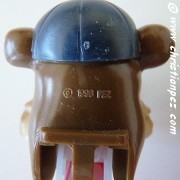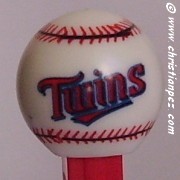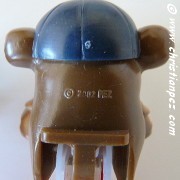 Two differents dates : 1998 & 2002
2 dates différentes : 1998 & 2002
Philadelphia Phillies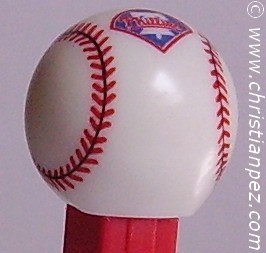 Philadelphia Phillies came out with their own baseball pez promo! The Phillies PEZ® promotion was on Sunday, September 23rd against the Florida Marlins. Dispensers were available for everyone and not limited to people under 14 years of age.
Columbus Clippers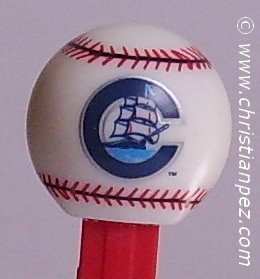 This is the PEZ® promo given out at the Columbus Clippers Game on Friday June 28, 2001.
Chicago Cubs, Charlie Brown 2002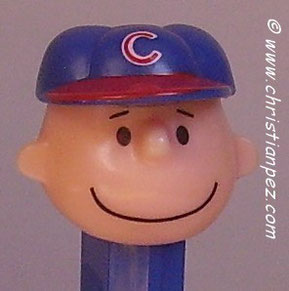 Chicago Cubs, Charlie Brown (8/14/2002)
Arizona Diamondbacks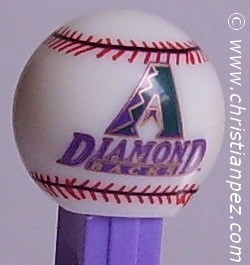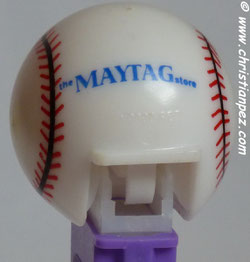 Arizona Diamondbacks, Baseball (9/14/2002)
New York Yankie Charlie Brown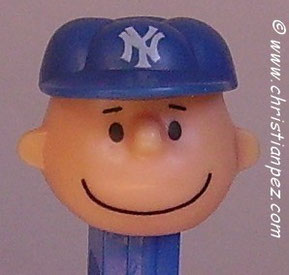 New York Yankees, Charlie Brown (7/21/2003)
LSU Tigers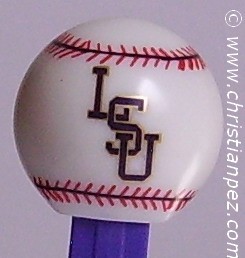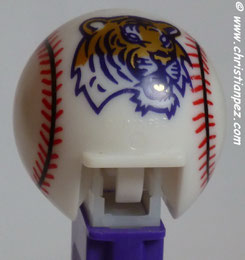 Louisiana State University Tigers Baseball Promo PEZ® Dispenser