Holiday Halloween
PEZ® has made many different Halloween dispensers. These include the rubber head Eerie Spectres, all the witch variations, pumpkins, Mr.Uglies, Dr.Skulls, and the new glow in the dark ghosts.
PEZ® a créé beaucoup de distributeurs Halloween. Ceci inclus les têtes caoutchouc Eerie Spectres, toutes les variantes, courges (Pumpkins),  Mr.Uglies, Dr.Skulls, et les fantômes lumineux dans le noir.
Witch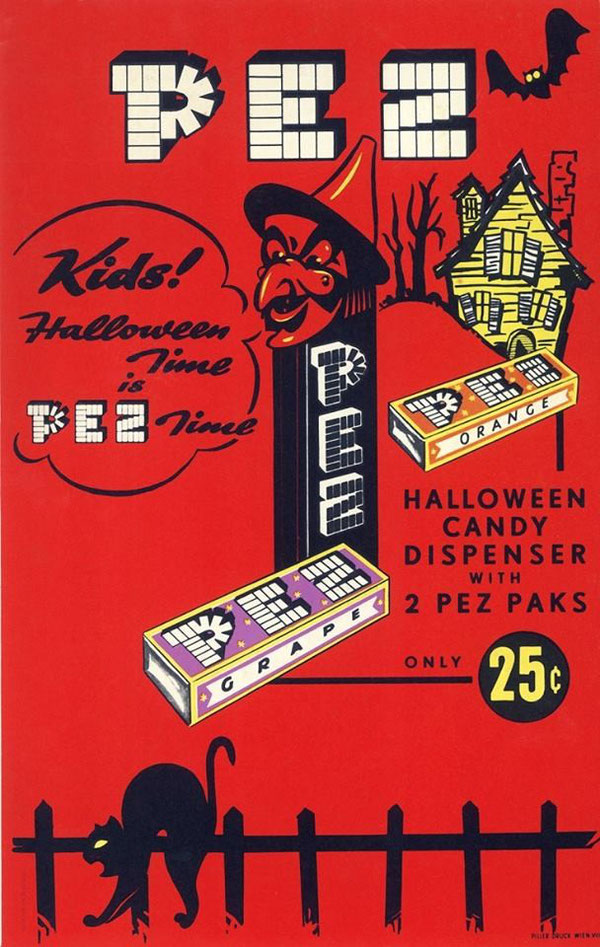 Witch A 
There is a Witch On The Stem. 
See Detail Bellow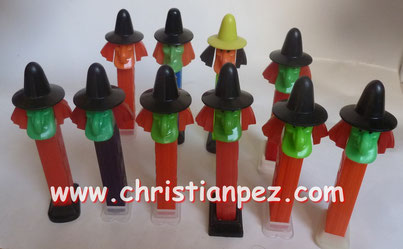 3 pieces Sorcière sans pied
Three-Piece Witch no feet
Witch C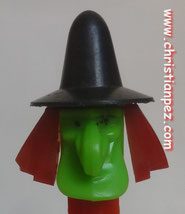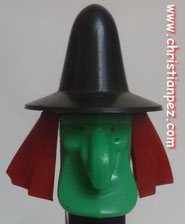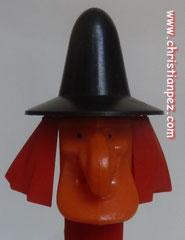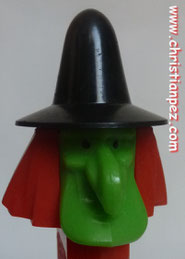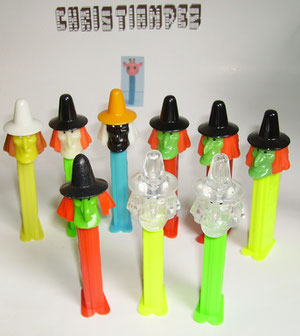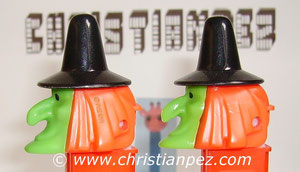 Avec et sans Copyright
With and without Copyright