BICENTENNIAL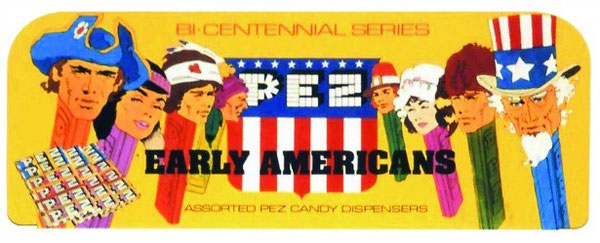 Betsy Ross
1975 sans pied
1975 no feet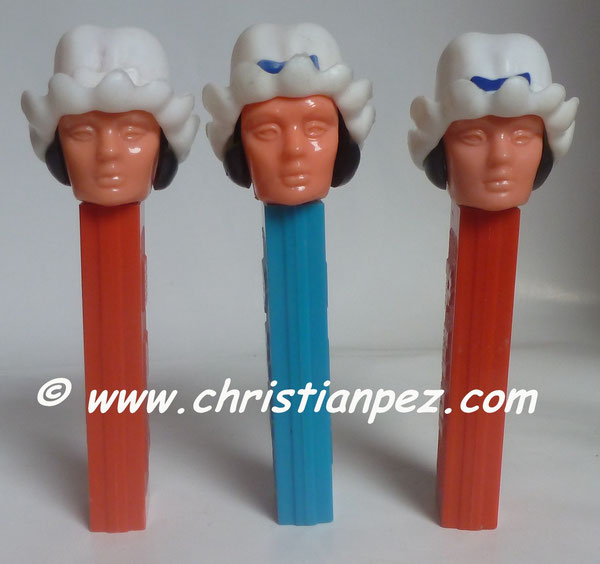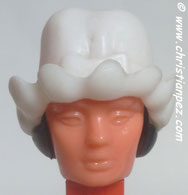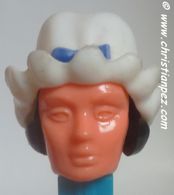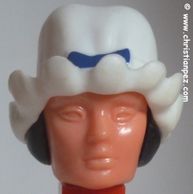 Captain Reverse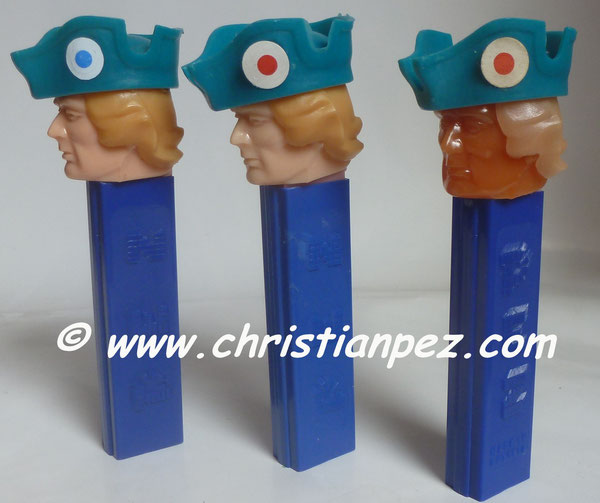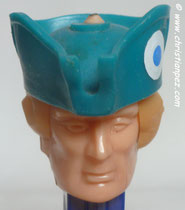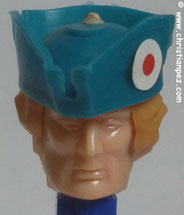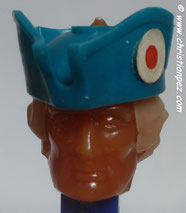 Daniel Boone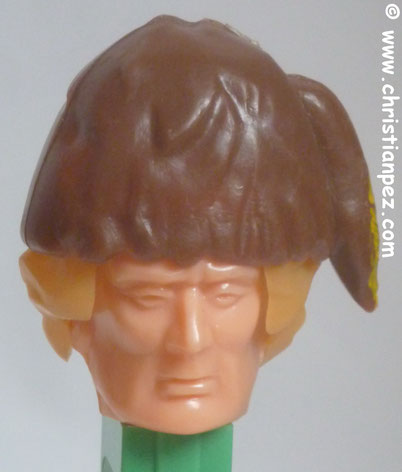 Indians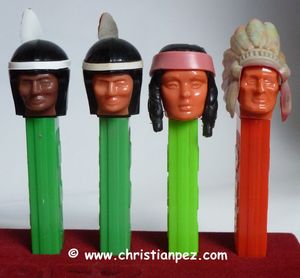 Indian Brave  Début des années 70, sans pied.
Indian Chief Debut des années 70 sans pied.
Les combinaisons de la coiffe sont sans fin. Une rumeur dit que pour fabriquer les coiffes; ila été utilisé le plastique des Make-a-Face invendus.
Indian Brave Early 1970s no feet
Indian Chief Early 1970s no feet.
The swirled headdress combinations are virtually endless. It is rumored that plastic used to make the headdress was molded from the ground-up and re-melted remains of unsold Make-a-Face dispensers.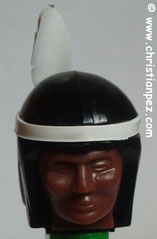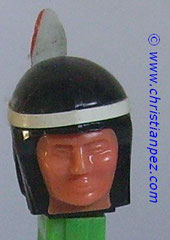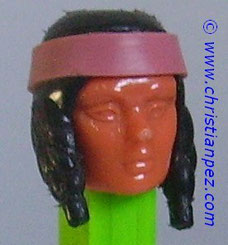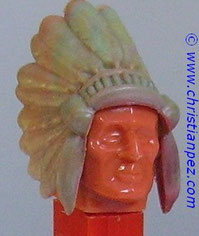 Pilgrim
Milieu des années 1970s, sans pied.
Existe avec un bandeau de chapeau blanc ou jaune.
Mid 1970s, no feet
The Pilgrim can be found with either a white or yellow hatband.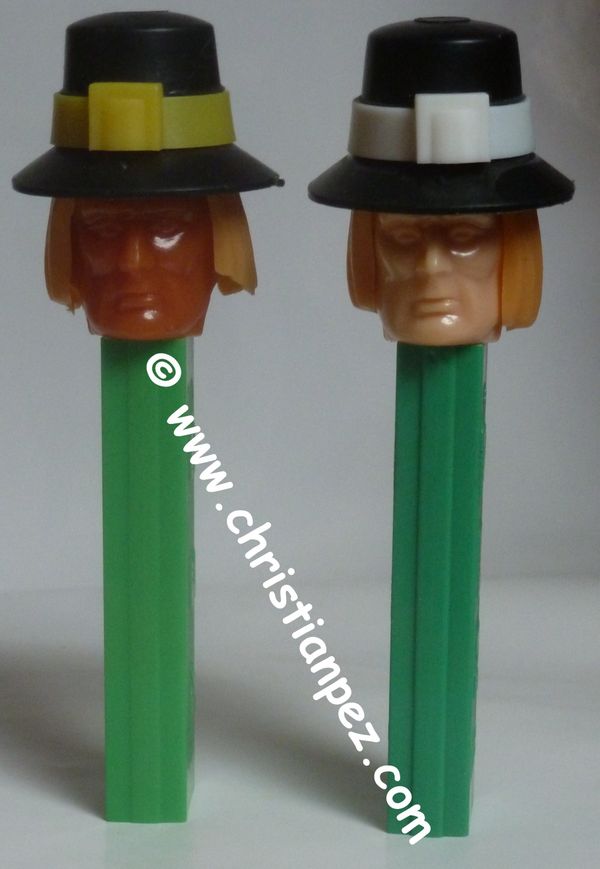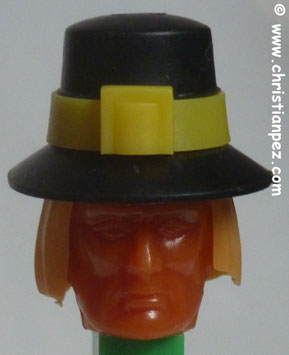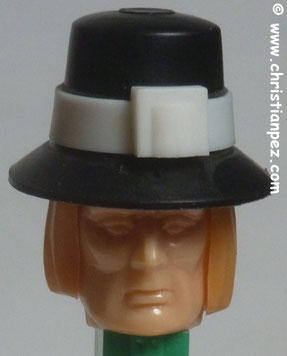 Uncle Sam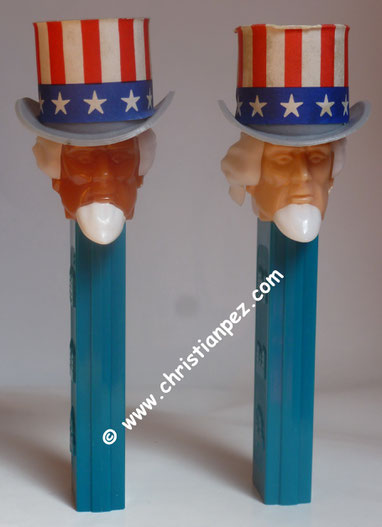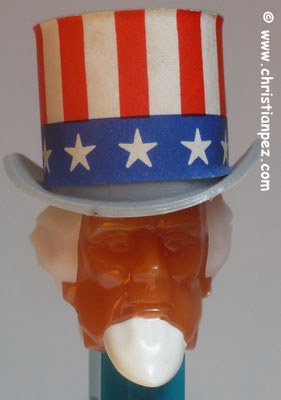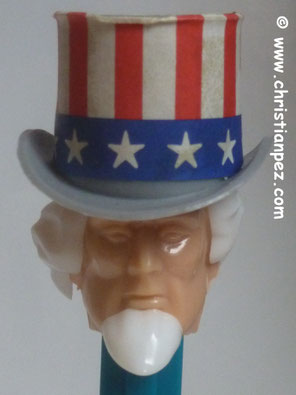 Wounded Soldier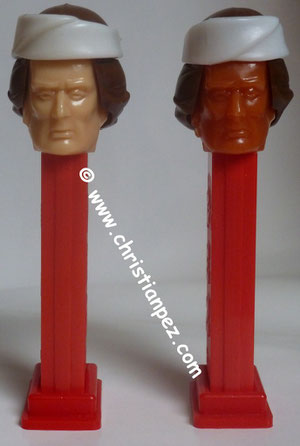 Mid 1970s no feet Two Variations : Flesh Face and Club Med Face