Hollywood Video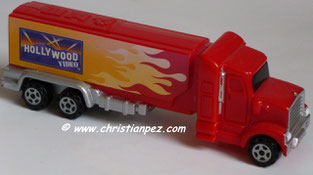 2009 
Hollywood Video, a subsidiary of Movie Gallery, Inc. operated from Wilsonville, Oregon, as a DVD and video game rental shop chain in the United States. It was started in 1988 by former CEO Mark Wattles and his wife. The chain was the largest direct competitor of Blockbuster Video until it was purchased by Movie Gallery in 2005. Hollywood Video declared bankruptcy in February 2010 and announced that it would shut down three months later.
Wal-Mart
Wawa
Wawa 2010
Wawa Inc. is a chain of convenience store/gas stations located in the Mid-Atlantic region of the United States. It operates in Pennsylvania, New Jersey, Delaware, Maryland, and Virginia. The company's corporate headquarters is located in Chester Heights, Pennsylvania, near the community of Wawa.
Wegmans
Wegmans Food Markets, Inc. is a family-owned U.S. regional supermarket chain headquartered in Gates, New York, near Rochester. Wegmans has more than 75 stores spread across the mid-Atlantic region, in New York, Pennsylvania, New Jersey, Virginia, Maryland and in 2011, Massachusetts. Founded in 1916 in Rochester, New York, Wegmans has appeared on Fortune's annual "100 Best Companies to Work For" list since its inception in 1998, and has ranked among the top 10 for eight consecutive years. Food Network recognized it with its award for Best Grocery Store in 2007] and Consumer Reports ranked it the top large grocery chain in the United States in 2009.
Winn Dixie
Winn Dixie 2009
Winn-Dixie Stores, Inc. (NASDAQ: WINN) is an American supermarket chain based in Jacksonville, Florida. Winn-Dixie has ranked number 24 in the 2010 "Top 75 North American Food Retailers" based on 2009 fiscal year estimated sales of $7.3 billion by Supermarket News.and was ranked the 43rd largest retailer in the United States based on 2006 revenues by Stores magazine. Winn-Dixie currently operates 485 stores in Florida, Alabama, Louisiana, Georgia, and Mississippi. The company has existed under its present name since 1955 and can date its roots back to 1925.
Prior to filing for Chapter 11 bankruptcy in 2005, Winn-Dixie was listed in the S&P 500 and had been traded on the New York Stock Exchange under the ticker symbol "WIN" since February 18, 1952. The company is currently traded under the symbol "WINN" on the NASDAQ. The bankruptcy also left the chain with fewer stores than it had in the late 1960s.
They are known for their private label Chek brand soft drinks, which are produced in over 20 different flavors plus diet and caffeine-free varieties—one of the widest assortments. They have also been known as "The Beef People". In its advertising and print media Winn-Dixie now uses the brand promises of "Fresh Checked Every Day" in its Jacksonville DMA, "Getting Better All The Time" in its locations in Central Florida, "El Sabor De Tu Pais", or "The Flavor Of Your Country", in its Miami area stores, and "Local Flavor Since 1956" in its Louisiana area stores.